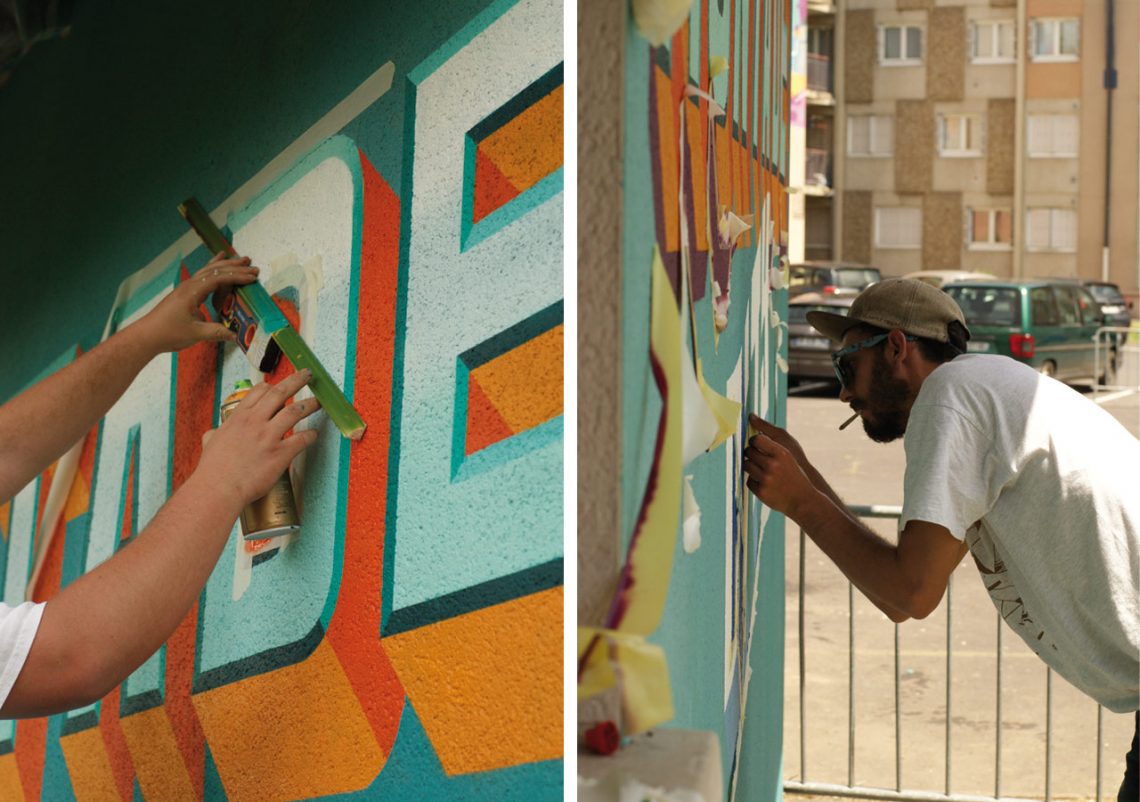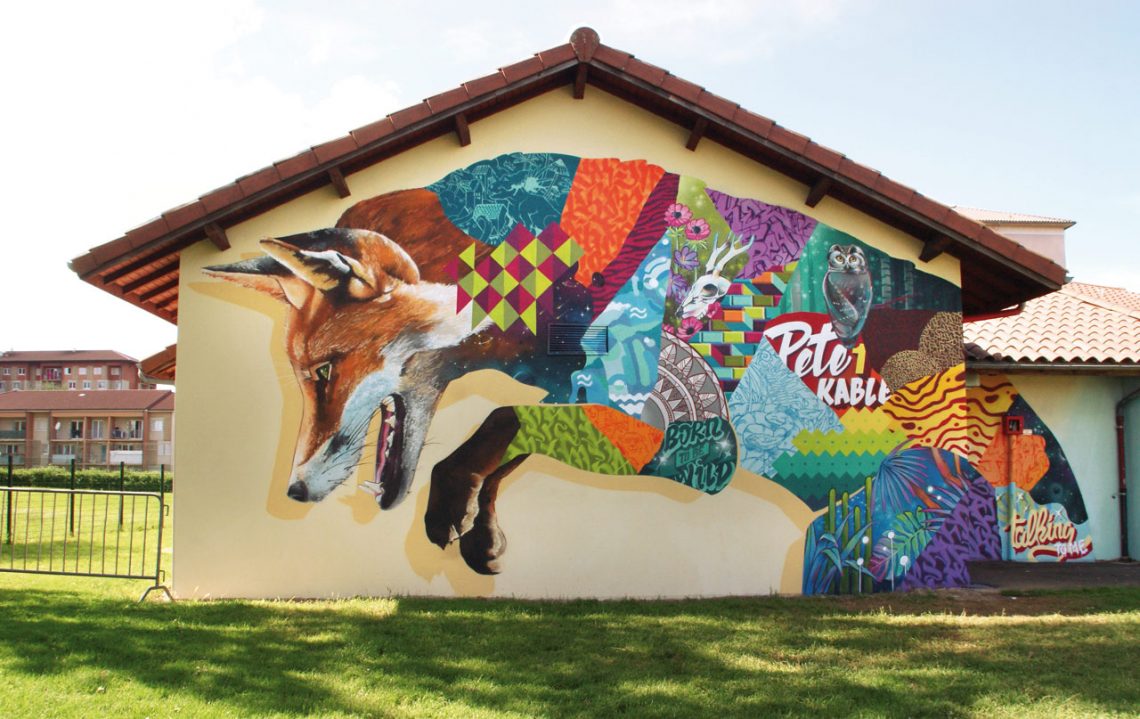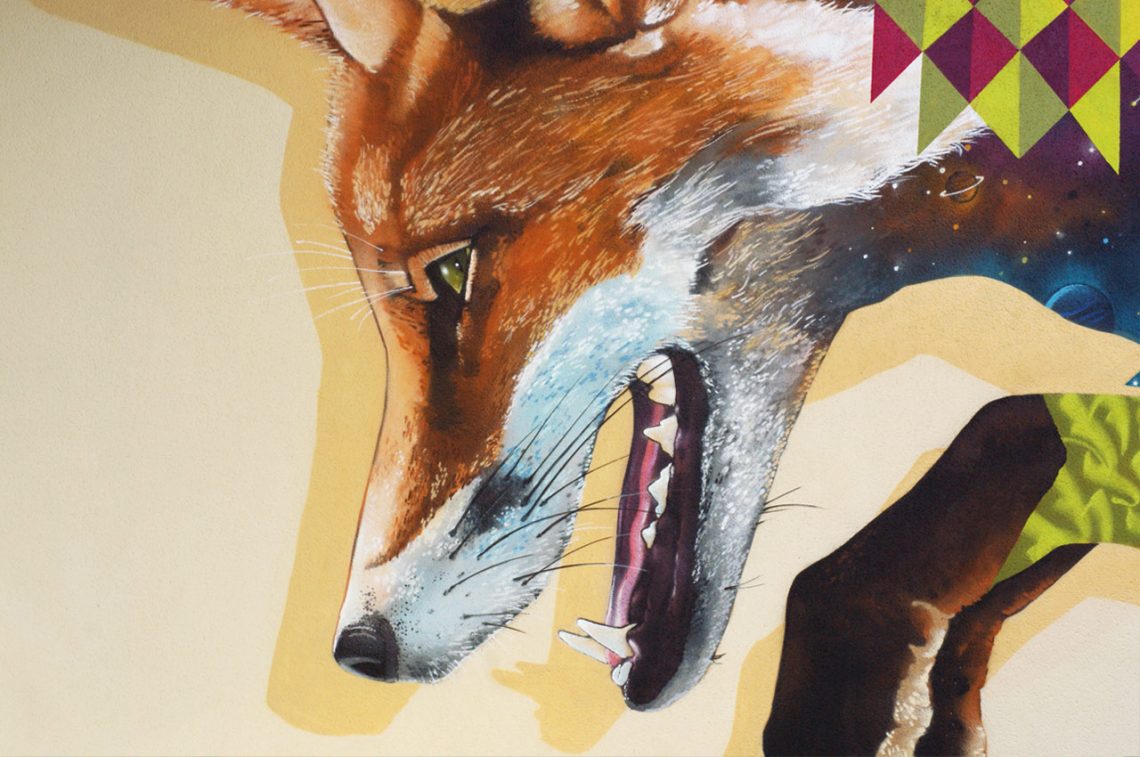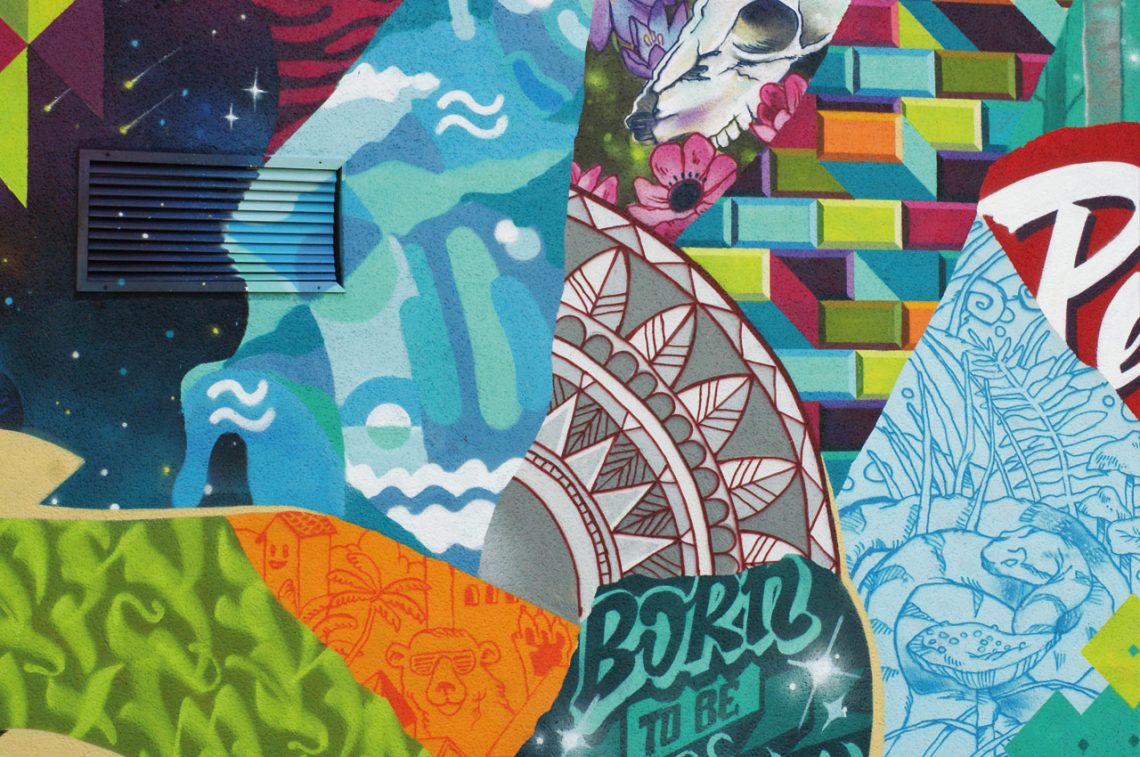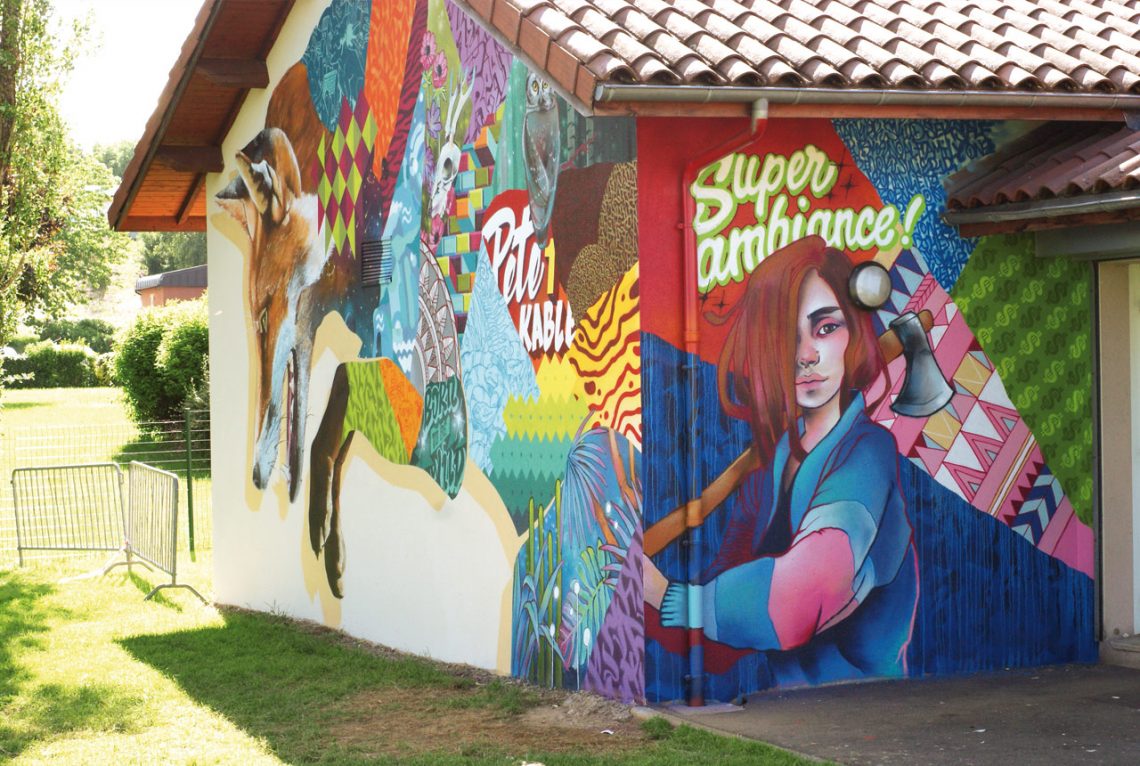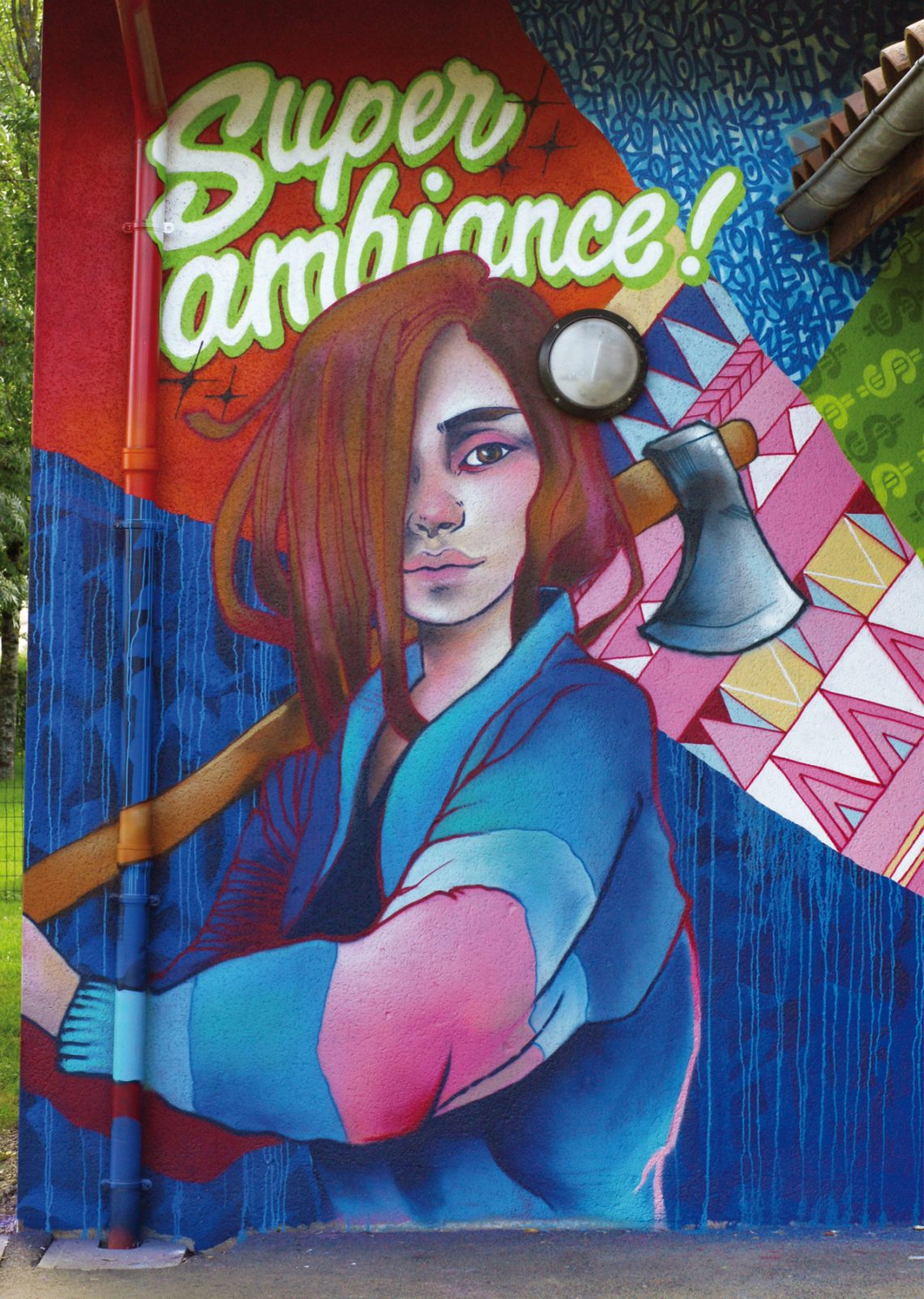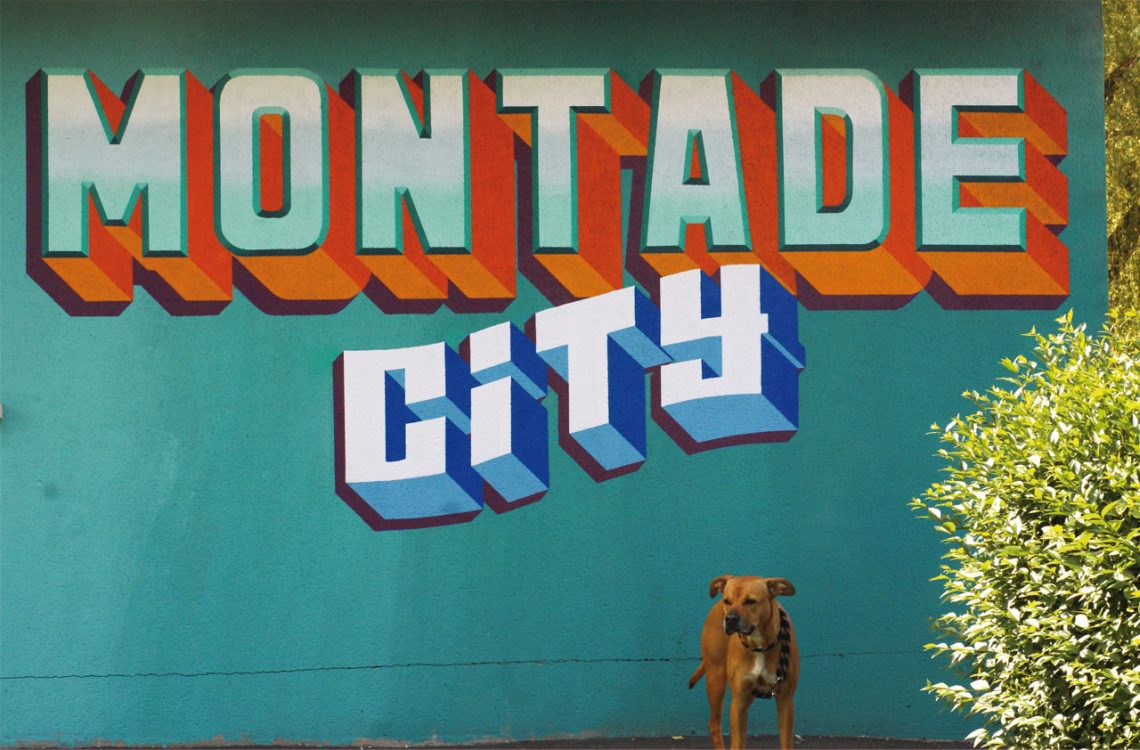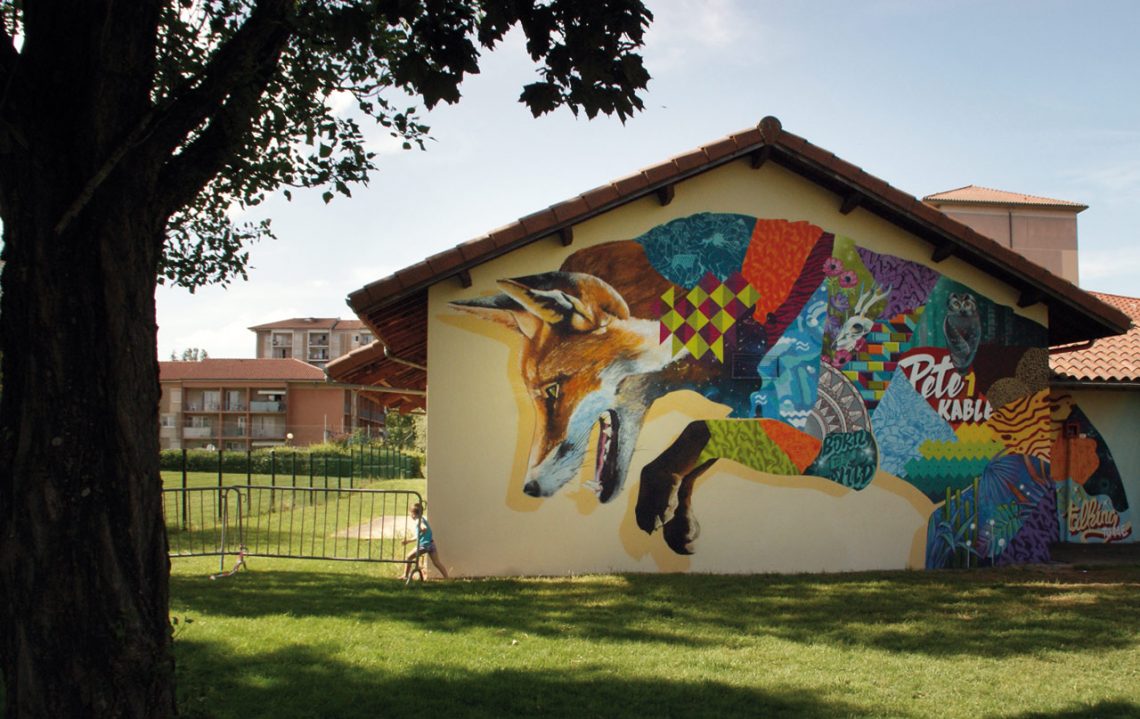 1
Mural
DATE / june 2016
FEATURING / Tank & Popek + Pub
PLACE / Aurillac, Cantal (France)
EVENT / Festival 10ème Art
We were invited to create a mural for the Festival 10ème Art downtown in Aurillac. We painted a big jumping fox with our friend Pub.
---
Dans le cadre du Festival 10ème Art, nous avons peint un renard géant sur la façade de la maison de quartier de la cité de La Montade à Aurillac, en compagnie de notre ami Pub.
PREVIOUS /// NEXT project
---
FR /
A l'occasion du festival 10ème Art organisé à Aurillac dans le Cantal, nous sommes venus retrouver la Péhunka Family et réaliser un grand renard au quartier populaire de la Montade, en compagnie de notre ami Pub. Parmi les autres artistes invités, on retrouve Astro, Combo, Goddog, Sismik et Azot, Adec, Brokovich, Pablito Zago, et Supo Caos. Sur une semaine, nous avons peint une fresque sur la maison de quartier, représentant un renard en mouvement. L'intérieur de l'animal est découpé en plusieurs parties où l'on retrouve des illustrations, dessins et motifs de Tank, des typos, lettres, calligraphies et décors de Popek, et des formes graphiques et fonts de Pub. Plusieurs styles et univers se côtoient ainsi dans un même ensemble. Les trois jours de pluie n'ont pas freiné notre ardeur, et le renard est très apprécié des habitants du quartier.
---
EN /
We've come to see our friends from the Péhunka Family, during the festival 10ème Art in the city of Aurillac, located in the middle of France. We also paint a big jumping fox on a house, with our local mate Pub. Inside the animal, here are illustrations and drawings from Tank. Popek made some handmade letterings, calligraphy and other spraypaint work. A diversity of styles are thus mixed together in this big jumping fox. Despite three days of rain, we've painted this mural full of colors, letters and illustrations.
---