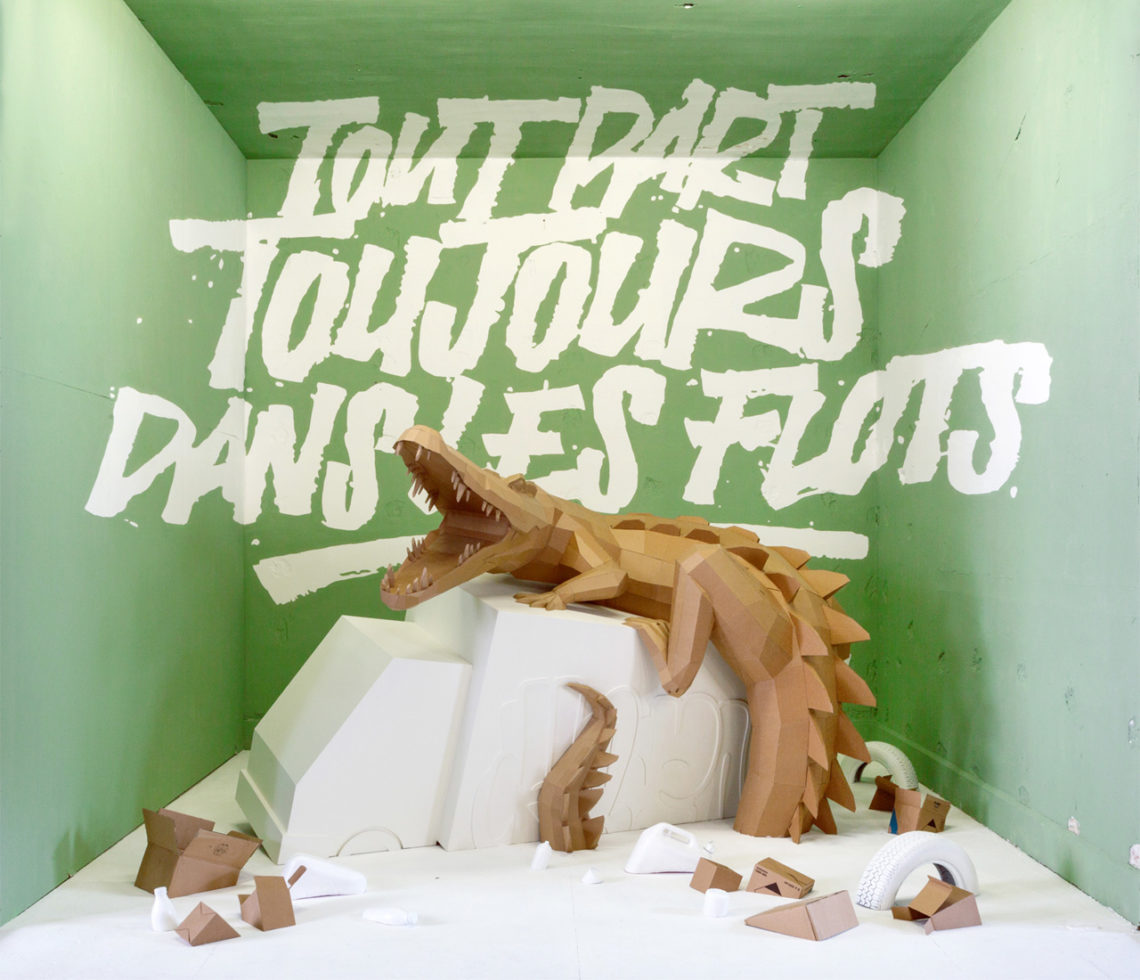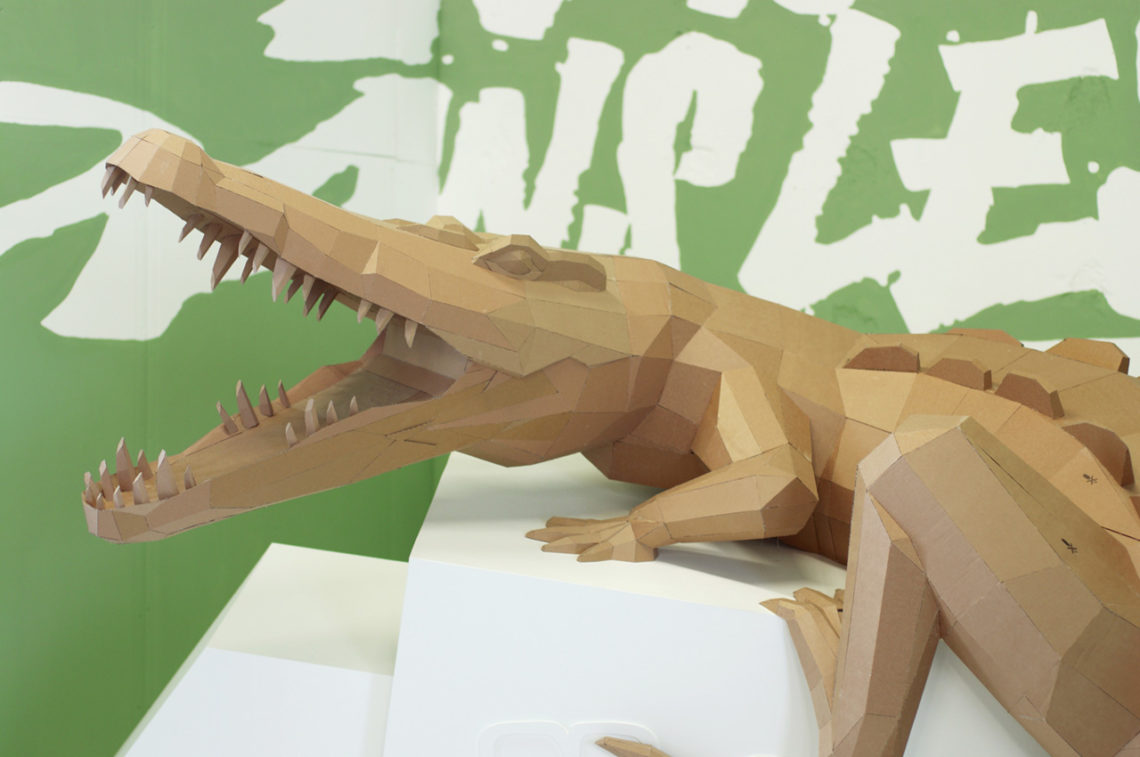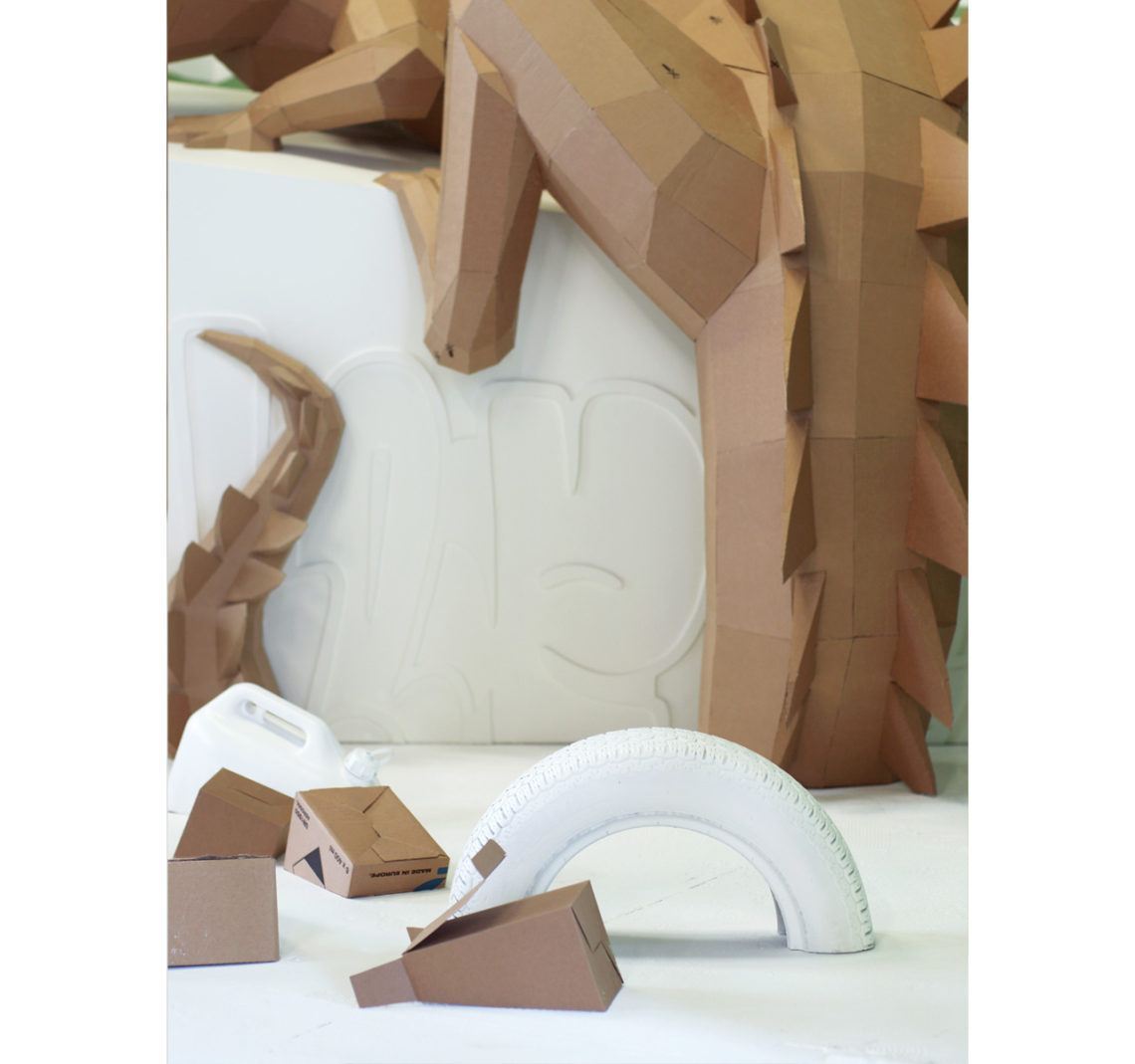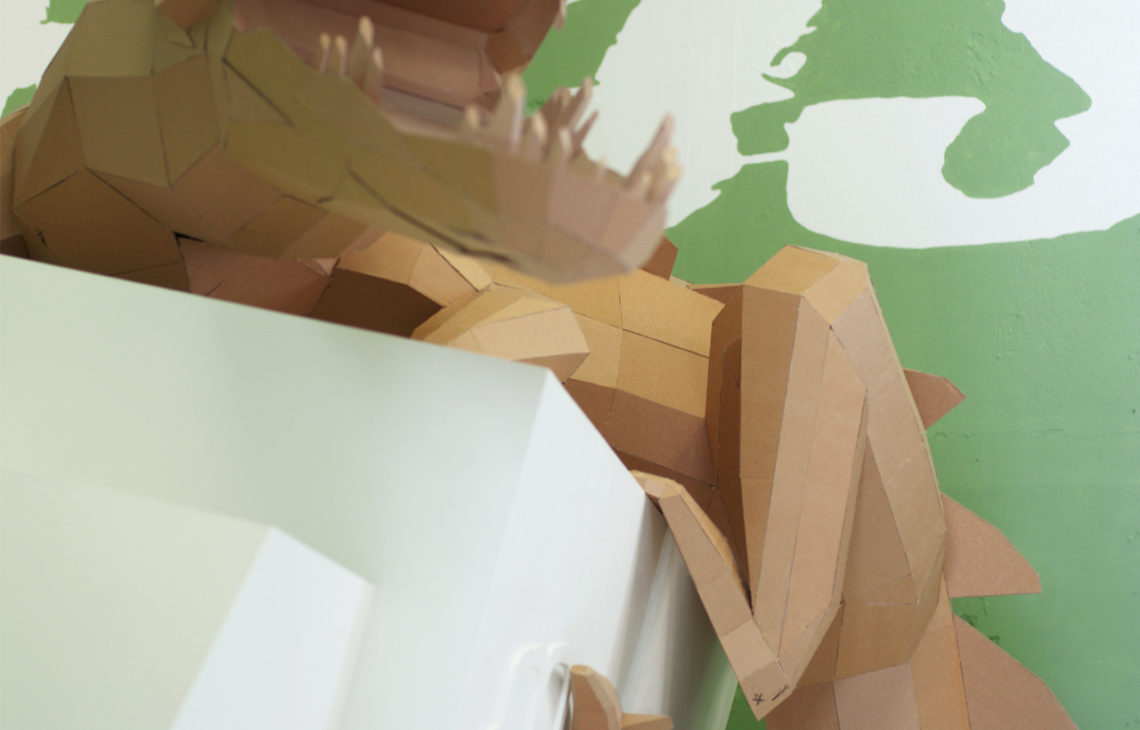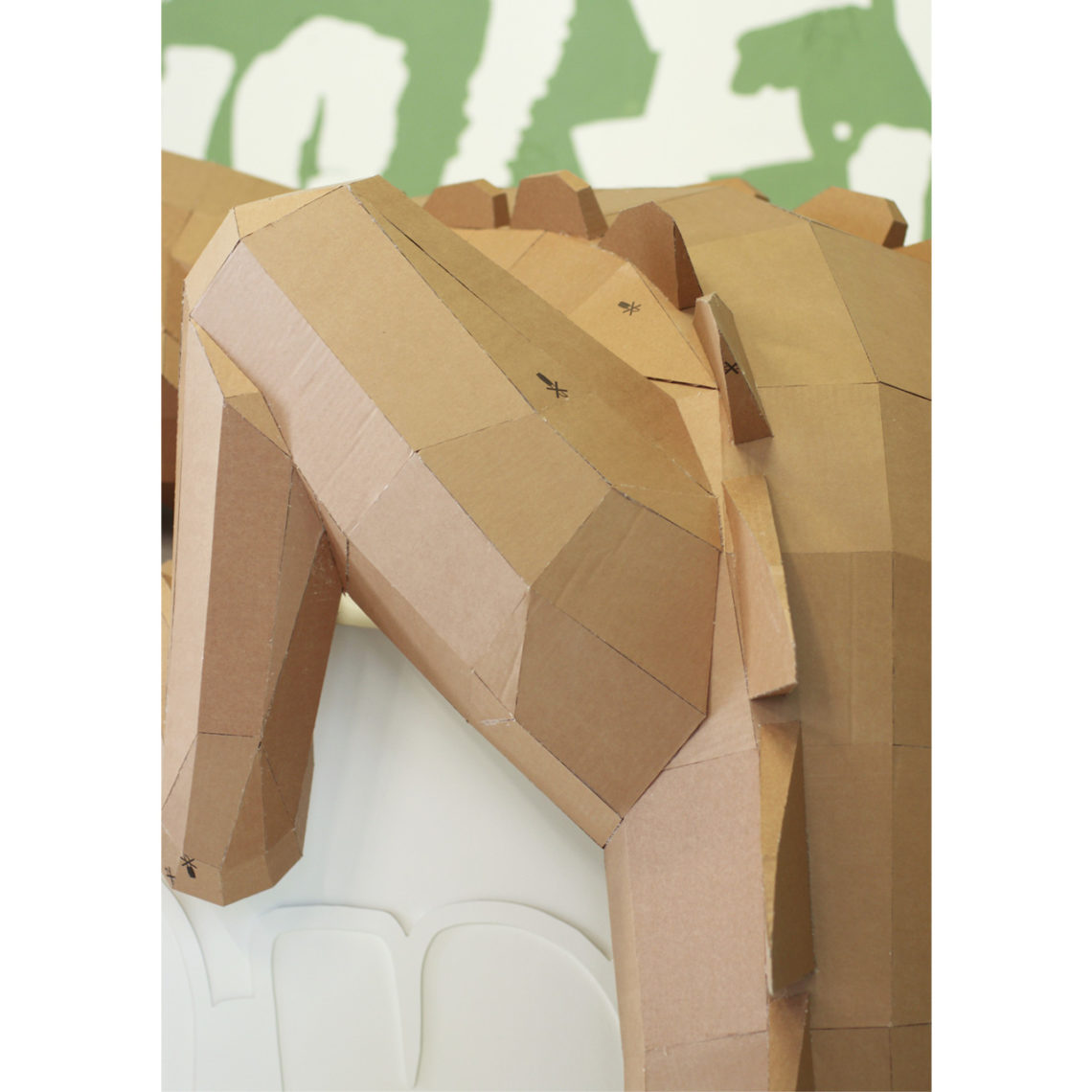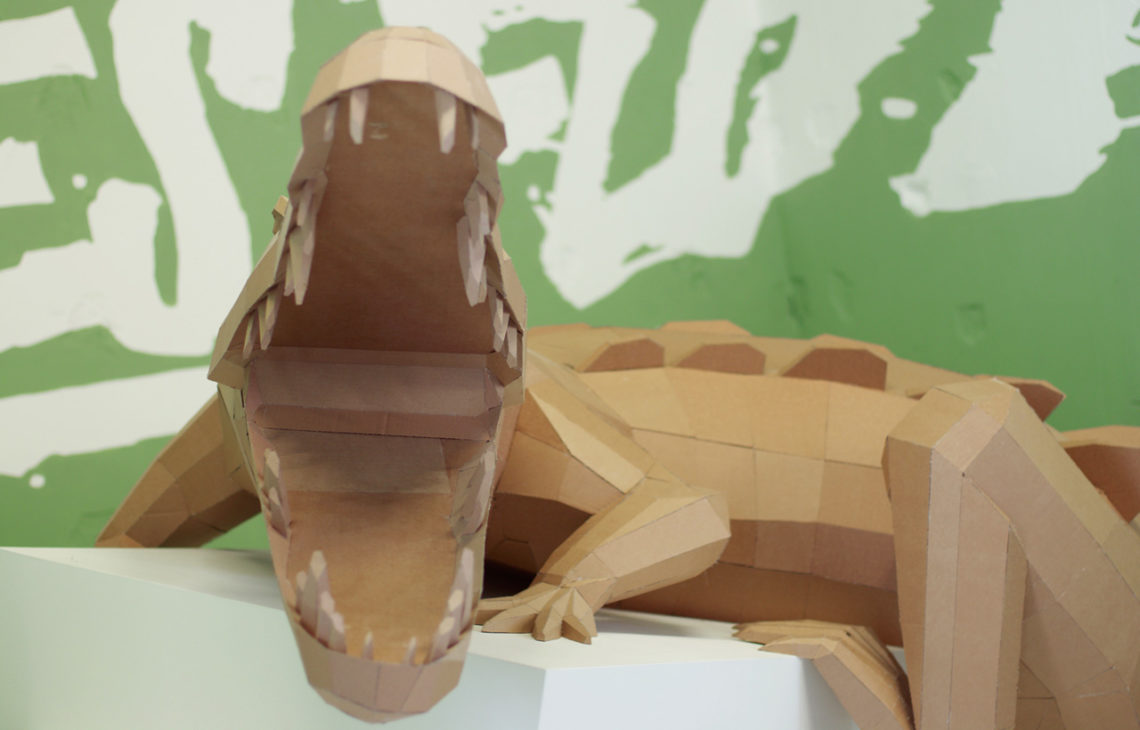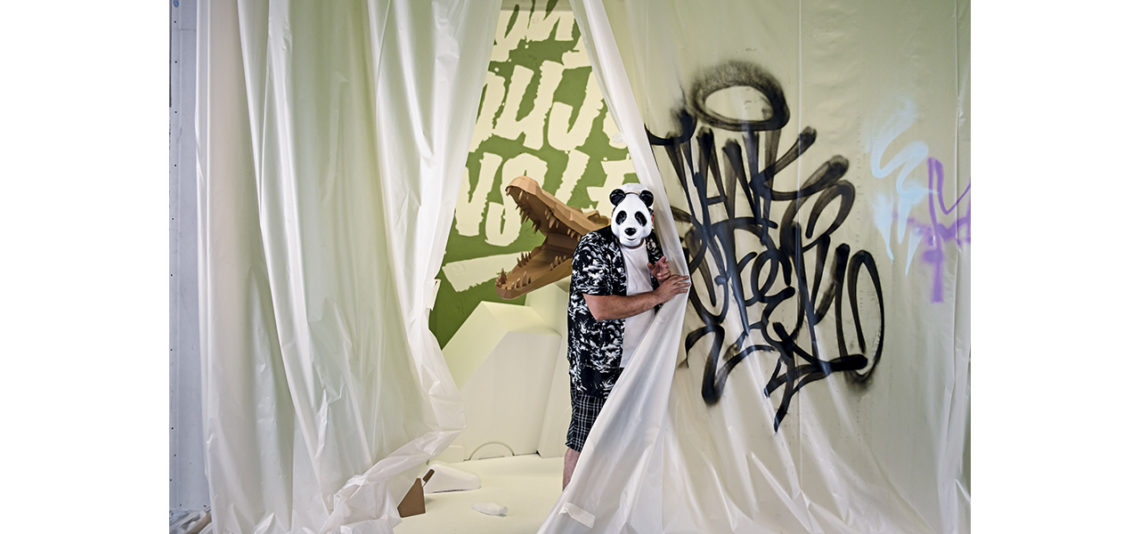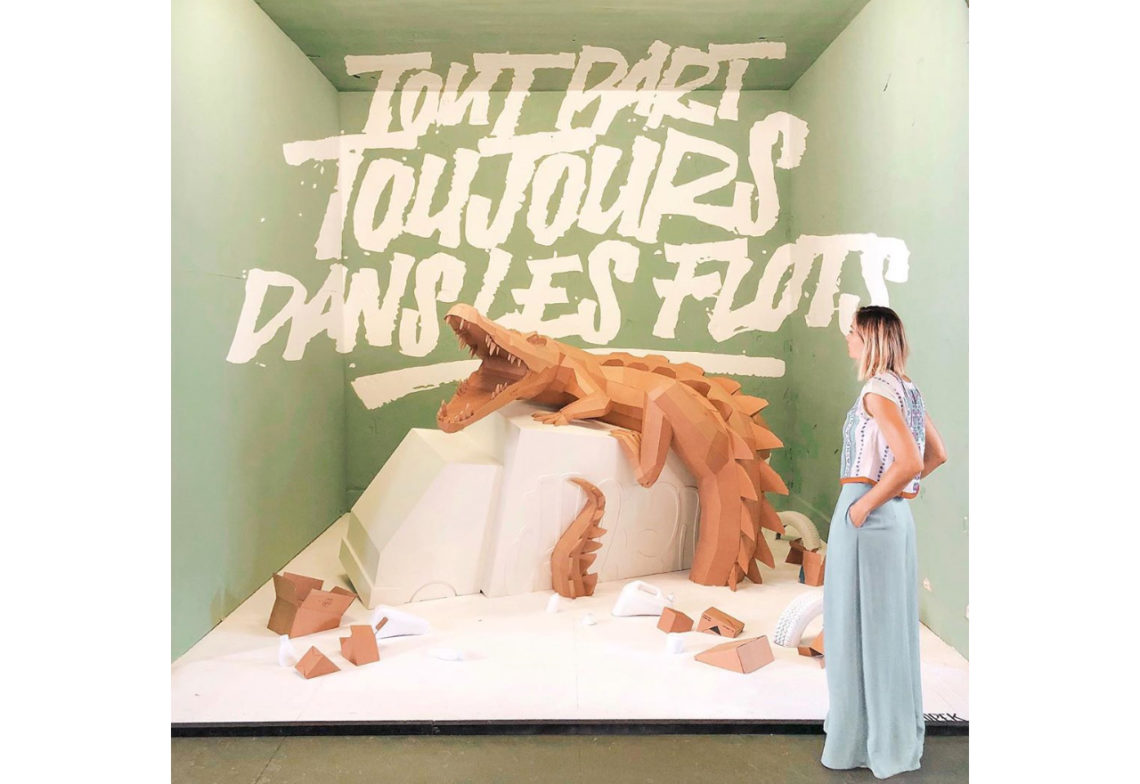 1
Installation
DATE / june 2019
PLACE / Zoo Art Show, Lyon (France)
MEDIUM / painted wood & cardboard
The world is sinking, and we look somewhere else. This cardboard alligator is a call for reflection about climate change. Because All Always Go In The Waves , this installation is here to reveal us a possible future.
---
Regard acerbe sur un monde en déperdition, cette installation est un appel à la réflexion autour du medium carton. Puisque Tout Part Toujours Dans les Flots, cet ersatz d'alligator est là pour nous révéler un futur possible, exposée à Lyon pour la deuxième édition du Zoo Art Show.
---
FR /
– Chronique d'un naufrage annoncé –
Et soudain, dans les méandres d'un bayou poisseux, surgit la créature. Elle hume d'abord l'atmosphère alourdie par des senteurs pâteuses, puis bascule légèrement la tête, avant de s'extraire entièrement du magma gluant. Ses yeux mornes ne voient qu'une étendue blanche et silencieuse. Né du trou noir de nos têtes, façonné à partir de peu, l'alligator du futur viendra bientôt hanter notre nouveau monde.
Les terres humides côtières en pays cajun forment un ensemble complexe et unique par sa biodiversité, où domine l'eau douce. Mais les bayous de Louisiane risquent de disparaître. Avec la hausse du niveau des océans, et la mainmise de l'industrie pétrolière, dans trente ans, si rien n'est fait, presque toute la côte pourrait être engloutie. Qu'arrivera-t-il alors?
Réflexion sur la fragilité de notre écosystème, sur les déplacements climatiques et la surconsommation, ce volume construit en bois et en carton récupéré, est là pour nous interroger sur nos futurs.
Œuvre exposée à Zoo Art Show, de juin à septembre 2019, au 61 rue de Créqui, Lyon.
Punchline: Noir Désir, Aux sombres héros de l'amer
Crédit photo: Phil Reichsrath
---
EN /
– Chronicle of an announced shipwreck –
And suddenly, in the meanders of a sticky swamp, arises the creature. It first inhales the heavy pasty atmosphere, then slightly tilts its head, before extracting itself completely from the slimy magma. Its gloomy eyes see nothing but a white and silent landscape. Born from the black hole of our heads, shaped out of nothing, the alligator from the future will soon haunts our new world.
The Cajun coastal wetlands form a complex and unique landscape. The rich biodiversity is dominated by freshwater. But Louisiana bayous are in danger of disappearing. With the arise of sea levels, and the oil industry's takeover, in thirty years, if nothing is done, almost the entire coast could be swallowed up. What will happen then?
Built in wood and recovered cardboard, this sculpture is a reflection on the fragility of our ecosystem, on climate displacement and overconsumption. It is here to question us about our futures.
---